One day, on my way to work, I had customer call me at our family pet store and say, "I have all these chickens I don't want. They are young, do you know anyone who could take them!?" My only thought was ME ME ME! Annnndddd that is exactly what I said. My husband had mentioned that in the future he would love chickens and I took that as in, today was the future! Hehe, so on my way home for $10, I got a box of 10 White Leghorns. They were so cute! They were not tiny chicks, but my heart exploded with joy! I picked up a bale of straw and bag of feed on my way home from work and when my hubby got home he was like, "Why are you so happy!?" Clearly, he knew something was up because I am usually very happy but I am telling you…I WAS ON ANOTHER LEVEL OF HAPPY!
I ran him out to the barn and said, "Look inside the whelping room!" FYI: Our home was previously owned by an amazing, A-MAZING German Shepherd breeder named Fred Migilore. He had a beautiful whelping room that I decided was the perfect space for chickens! Plus, it had a doggy door that went out into dog runs under a lean-to off of the barn. IT WAS PERFECT! He opened the door and said, "Wow, you put straw in here, it looks great." (Full of sarcasm too!) I kept smiling and said "Do you see anything in the straw!!!!!!!" I was so excited, BUT his face went white… as white as the chicks' new feathers and he was like "OH MY GOSH MANDIE! I SAID FUTURE! NOT NOW!" And smiling I said, "Technically this is the future, to when you told me." Hehe, he just
laughed and said "Well now we are chicken owners!" Little did he know, our chicken numbers would go from 10 to 75 and I would get ducks, guinea fowl, quail and pheasants! I have been so blessed to have the home we have and the land to have our tiny farm and I am sure Fred is rolling around in heaven laughing at all the things I put my husband through! Sometimes I feel like I can hear him or my mother saying "Mandie, ask for forgiveness instead of permission; if it brings you joy and will bring your children joy, DO IT!" So… I do! Let me tell you, I drove home once with a 1-week-old baby cow in the back seat of the Buick Enclave and sent a video of it to my husband as a way of saying, "YAYY BABY COW OWNERS!!!" But anyways, I am getting distracted! One thing I never did as a chicken owner was look into who lays the most eggs and who could handle the winter weather! I just wanted chickens, cute little raptors running around my yard eating all of the bugs and scraps! I knew this would make my heart happy, but I wasn't thinking about what would fill the fridge with eggs! So, I am going to share with you who I feel are the top breeds and based off of Hoover Hatchery in Rudd, Iowa and who's laying the most!
Below, I will list who lays the most, color eggs and size, if they can handle the colder weather and if they are great if you have children. BUT I am a bit biased I do believe every chicken breed is good with children, it depends how much you expose your children to them while they are young. It is so important to do this! Have them helping feed, help clean, grabbing eggs and just enjoying the chicken's presence.
My mind was blown when I saw how many some hens lay per year!
300 to 325 Eggs Per Year (so crazy!!!!!!)
a. Large white eggs
b. Not a bird for meat for they are fast and lean
c. Do very well in the winter at least in Mid-Michigan temps.
d. These are good with kids, but they are fast and not the cuddliest breed.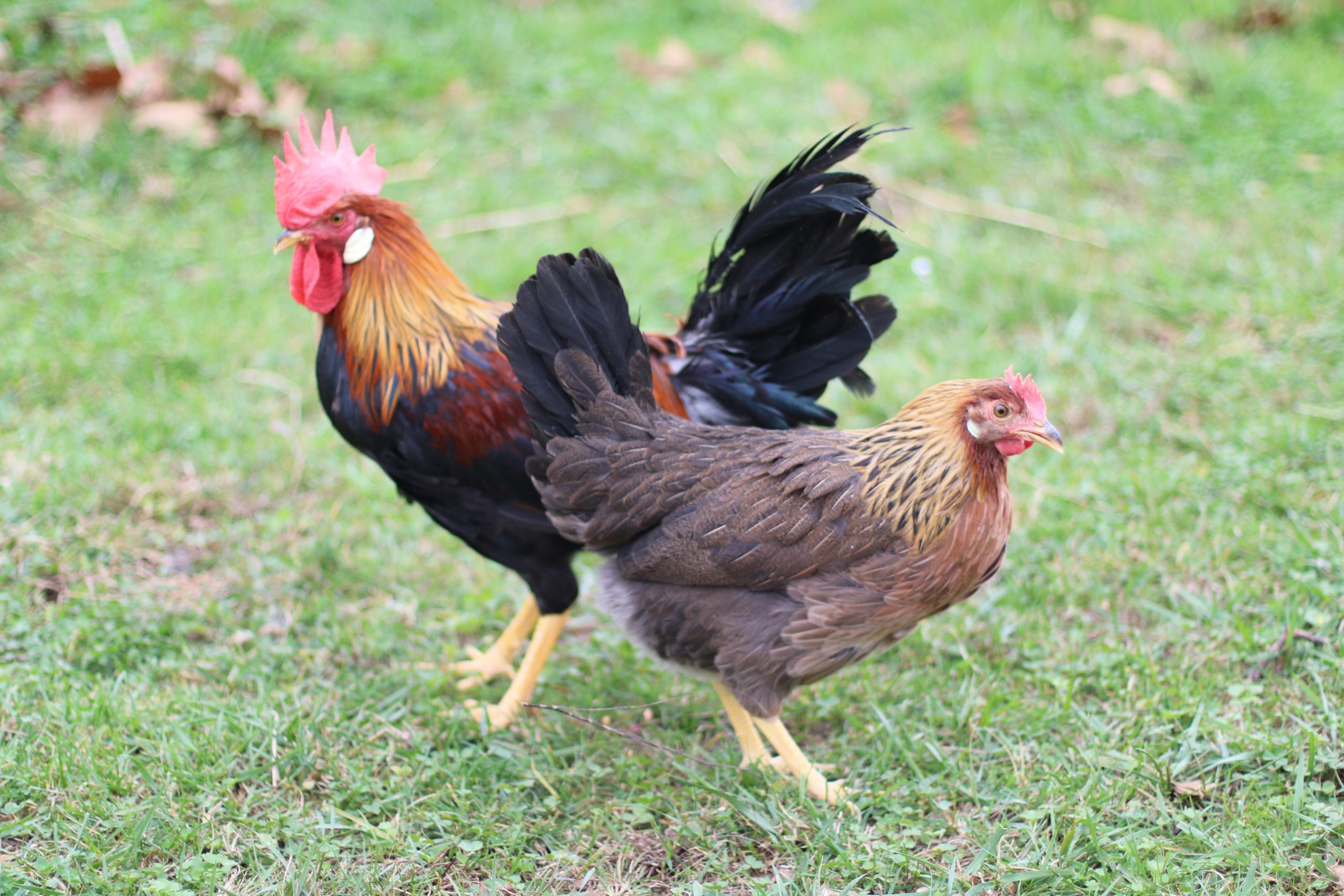 a. Large white eggs
b. Hardy, dual purpose
c. Same with kids as the Leghorn
a. Large Brown Eggs
b. Hardy in cold weather
c. Great with children, they are very chill and very easy tohold and have a lot of personality
a. Large Brown Eggs
b. Great in cold weather
c. Great with children
d. I love their colors, personally
280 to 290 Eggs Per Year
a. Large brown eggs
b. Hardy in my opinion, do great in Michigan temps
c. Good with children
a. Medium blue eggs, so pretty!
b. Hardy
c. Great with kids and full of personality
a. Large brown or olive-green eggs, 5% of this breed will lay brown or shade of brown olive-green color eggs
b. Hardy and fun in the snow
c. Great with kids
a. Amazing colors
b. Large brown eggs
c. Hardy in my opinion
d. Great with kids
a. MY FAVORITE!
b. XL Brown eggs
c. Hardy for extreme cold
d. AMAZING with kids
e. They are so much fun to have around the farm!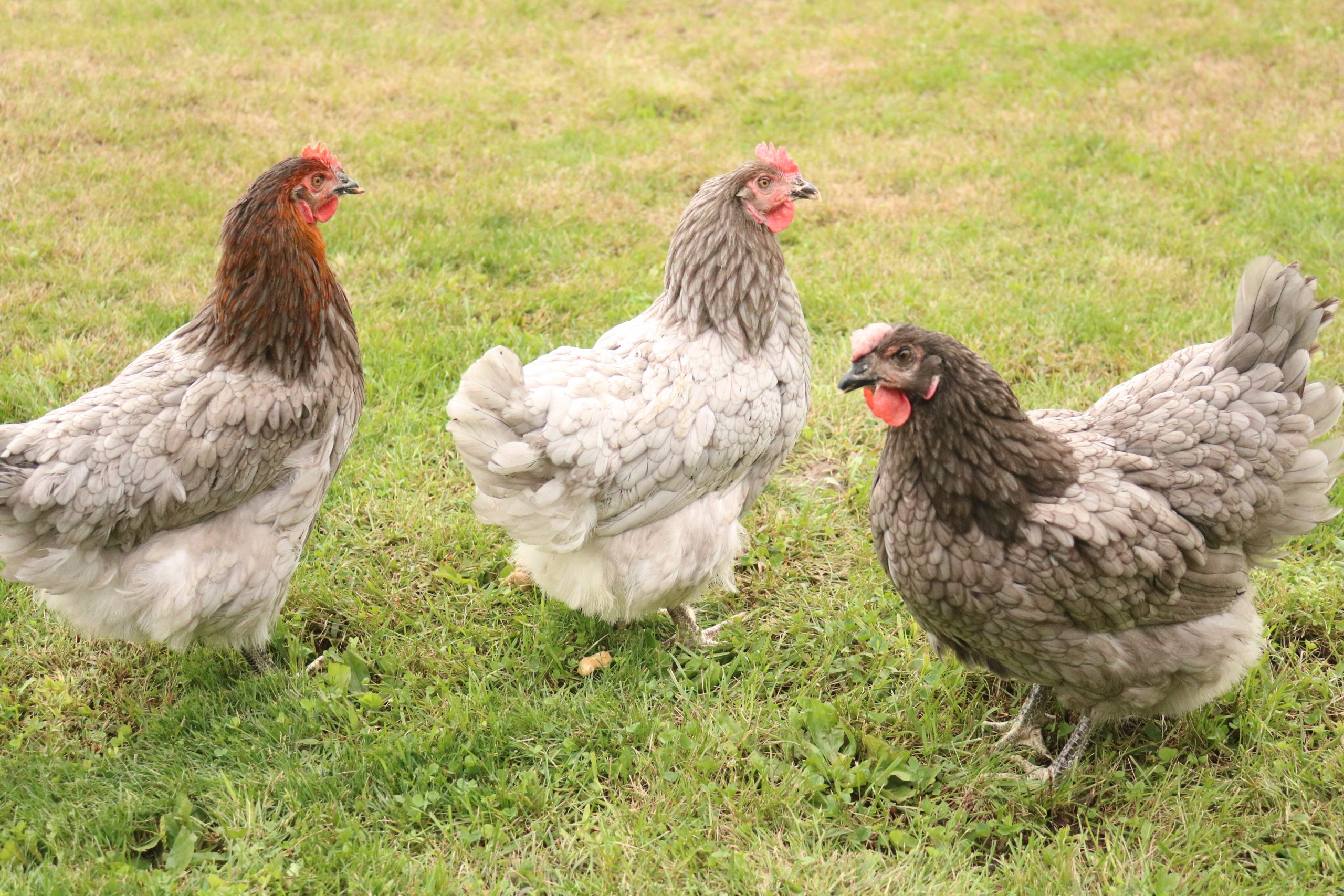 a. Large brown eggs
b. Hardy
c. Friendly all the time, so great with kids and very calm
These are my top 10! They are amazing birds to have and all of them are great with kids, just some are not into the whole pick me up and cuddle me, that kids love to do! I hope this helps you as a chicken owner and someone who wants to raise birds. Not all of these breeds are dual purpose. Some are strictly layers, but if you do have to cull one it will still make a great soup.
I personally love the sapphire gems, because we have 3 children and they literally will just walk up to them and just let them pick 'em up! It is so comforting knowing this and the XL eggs are always appreciated.
Our farm consists of a lot of breeds and I am excited to see our Barnyard mixes this year. We have so many breeds and they always hatch eggs in the classrooms at our children's school, so OF COURSE we bring some home! Last year, my oldest brought home 3 and guess what…it was 2 roosters and 1 hen! Pshh, stinkers! BUT! I do have to say they are so friendly and so wonderful! AANNNDD BEAUTIFUL!
This year I will be supporting Hoover Hatchery, because they use the same essential oils that's in the feed I use, NatureServe Layer Pellets! I love their set up and they even give virtual tours online on Youtube and have a very open curtain policy, with not hiding the way things are done at their hatchery. I will be purchasing California Whites, Brown Leghorns and Amberlinks from them.
Be sure to request if you would like your chickens to be vaccinated. They provide 2 types of vaccines.
 Cocci Vaccination
 Marek's Vaccination
We have never requested any, but I do believe I will be requesting the Marek's this year. I have such a beautiful flock; I do not want to take any risks losing anyone. The cocci vaccine covers coccidiosis and if you feed medicated feed, you do not need to get this vaccine, but if you do not, then it would be a good idea to or simply purchase Corrid.
Corrid is specifically designed to only treat coccidiosis and only needs to be added to water for 3 to 5 days. It can be found at your local feed shops and larger box stores.
Anyways! Please, please, please keep me posted and leave a comment on what your favorite breed is, even if it doesn't lay a bunch of eggs! I want to know! This blog ismy way of sharing with you, so NEVER hesitate to share with me! We are here to support each other!
Talk soon!
Your Crazy in Love with Chickens Friend,
Amanda B.