The Flock Journey is brought to you by Hoover's Hatchery. Producing high-quality poultry has been our standard of excellence for over 75-years, and we could not be prouder to do that in our small town of Rudd, Iowa. Hoover's Hatchery was hatched in 1944 when Bob and Helen Hoover took over a small existing hatchery. Bob and Helen retired in the early 70s, at which point Doug and Mary Halsted, who had been longtime employees of the hatchery, decided to take it over. They owned and operated the hatchery for 47-years. Today, Hoover's is owned by a group of families with the same values the Hoovers and the Halsteds originally built it on. Mary Halsted continues to serve as our trusted advisor and keeps us on our toes. We have a great team here at Hoover's who work hard every day to ensure our customers are successful.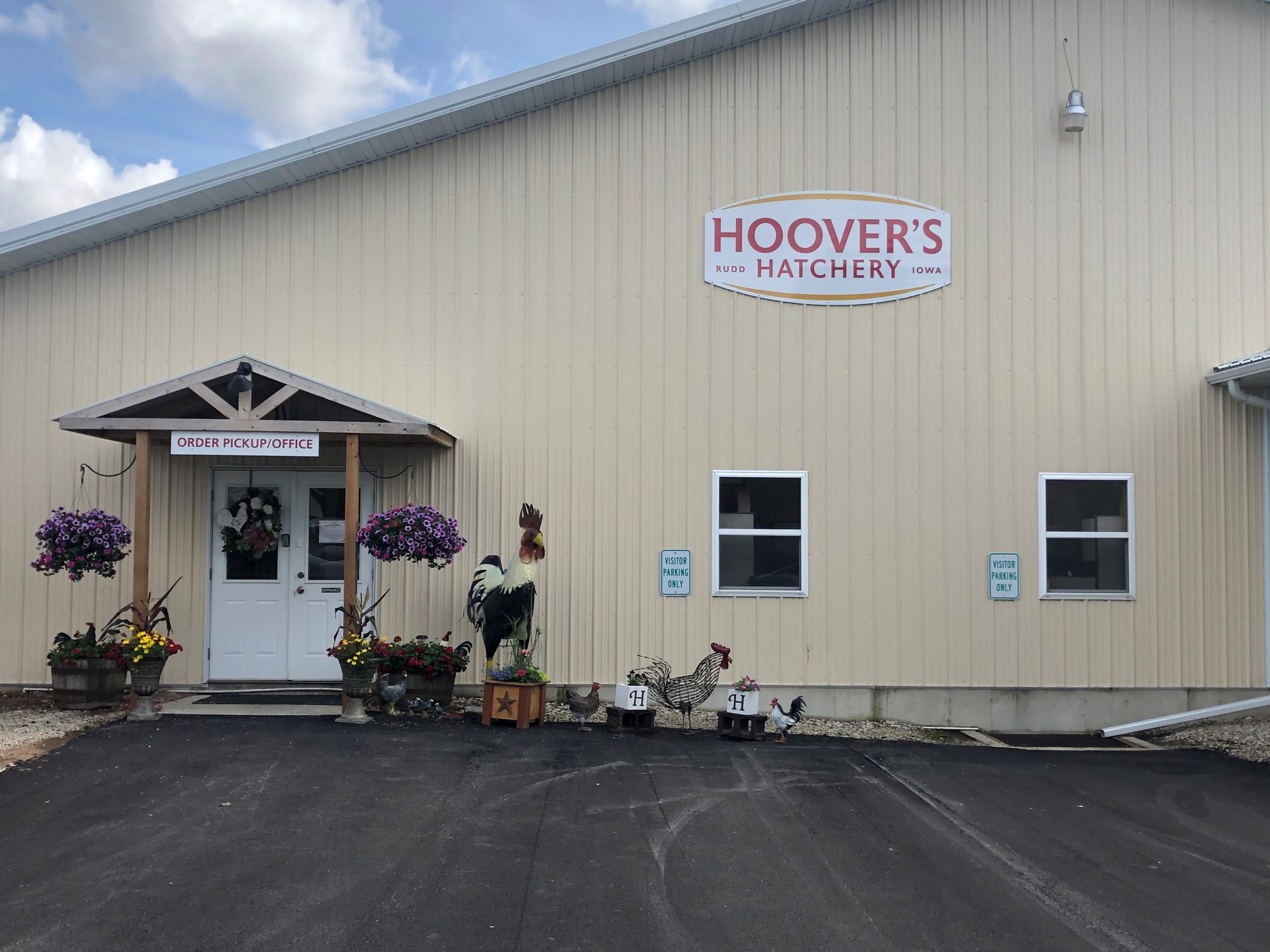 At Hoover's Hatchery, we pride ourselves in hand-raising our flocks on small family farms while using natural approaches. We raise our breeding flocks on Strong Animals Chicken Essentials products and NatureServe® Poultry Feed. Hoover's believes in their products and is proud to partner with both experts in the poultry industry.
NatureServe poultry feed is manufactured by Belstra Milling Company and contains Strong Animals essential oils. Belstra Milling Company is a family, and employee-owned company tucked into the heart of the Midwest in DeMotte, Indiana. Grounded in Faith and family, they produce high quality, complete nutritional feeds, and vitamin and mineral mixes. Their world-class feeds were built on reputation, but the company was built on service and relationships with local farmers and people whose passion is taking care of animals. The NatureServe essential oil feeds also include duck feeds, turkey/gamebird feeds, rabbit feeds, and goat feeds.
Strong Animals Chicken Essentials is a brand produced by Ralco. For decades, Strong Animals have used plant-based products and natural approaches to promote chickens' health and vitality. Their products contain organic essential oils, prebiotics, and other natural ingredients to support the immune system and digestive health. Give your chicks and chickens what they need to thrive with Strong Animals products.