If you're looking for a healthy, colorful way to use up your abundance of eggs this summer, look no further!
Quiche recipes can be a bit overplayed, so it's time to add a fresh new spin to this classic. With the right ingredients, a quiche can easily be transformed to deliciously fit anyone's taste!
I love to have visitors over to our little farm! After touring the coop, barn, and fields, it's nice to treat your visitors with a meal. Why not share the bounty of your land with your guests! Eggs from your hens, veggies from your garden, and maybe even some cheese made with farm fresh goat milk, is sure to impress!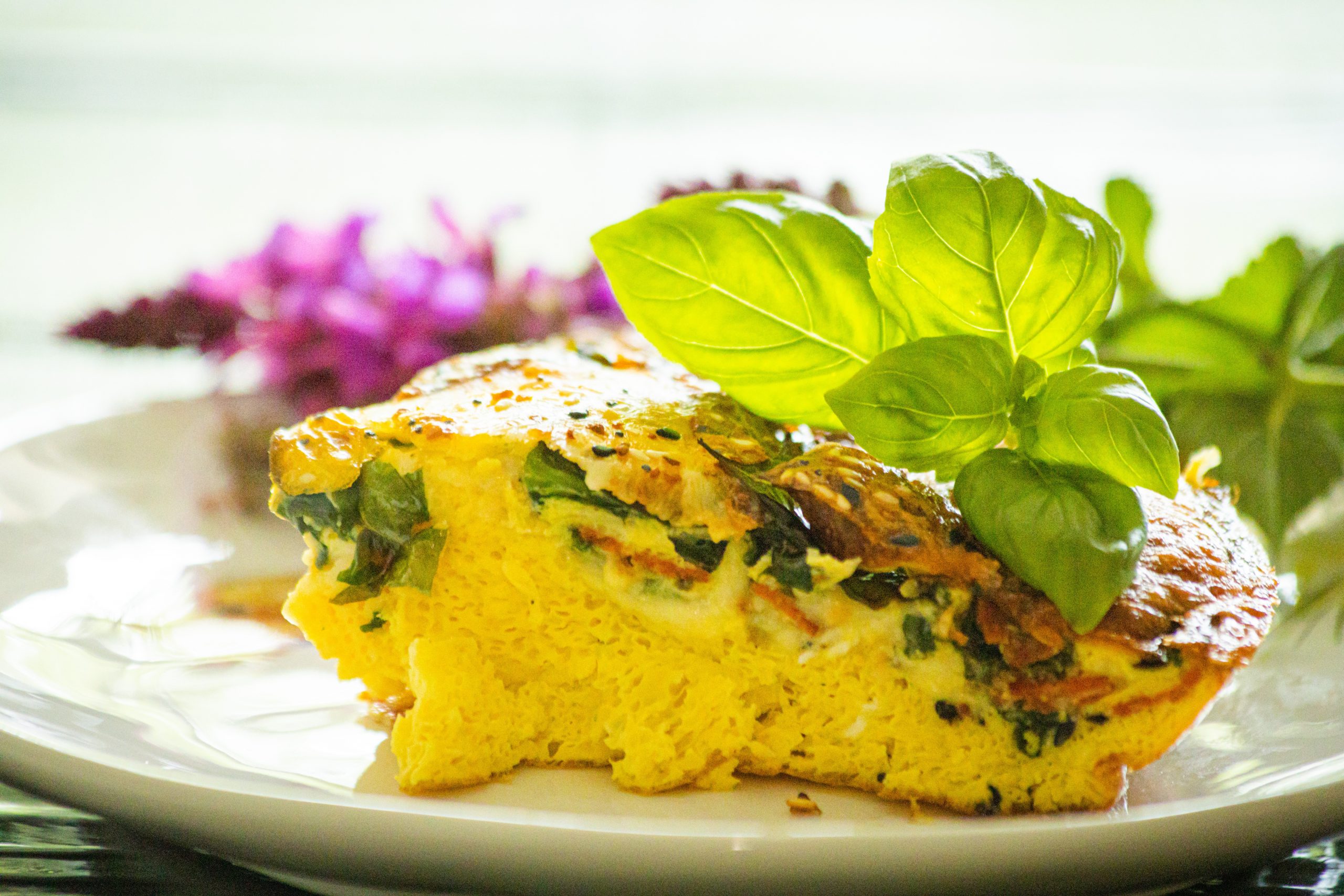 Prep Time: 10 minutes
Cook time: 350 F for 1 hour
Hot weather can suppress the appetite. You may want something healthy that gives you plenty of energy, without feeling too full afterwards. This quiche recipe is crustless, fresh, and doesn't weigh you down!
You'll need this small handful of ingredients.
8-10 eggs
1/2 cup heavy cream
2 cups spinach
5-6 pieces of chopped pepperoni
About 20 cherry tomatoes, sliced in half
Handful of chopped basil
1 cup of shredded mozzarella
1 cup of soft, white cheese (preferably something tangy)
Bagel seasoning; to taste
Begin by preheating your oven to 350 F. (This will take about an hour to bake, depending on your oven. I like to start this when my guests arrive, so we can explore while it's cooking).
In a skillet, cook the pepperoni. Remove the pepperoni, and cook your spinach. Set aside and let cool.
In a large mixing bowl, scramble 8-10 fresh eggs. Mix in 1/2 cup of heavy cream, 1 cup of mozzarella, halved cherry tomatoes, cooked ingredients, and seasoning. Scramble together well.
Pour into a lightly buttered baking dish. (I love to use my glass 9×12!)
Crumble your tart cheese over the top, along with some fresh basil leaves.
Bake at 350 F for about 1 hour, or until the center is no longer jiggly.
This meal would go great with some cold watermelon and homemade cinnamon rolls! Add some locally made wine if you're grownups wanting to unwind!
I hope you'll remember to slow down, cool off, and enjoy your hard work this summer. Remember, it's always better when we share!
Have an eggcellent summer!