Nurture your flock from chickens to ducks and turkeys/gamebirds with NatureServe® feed that contains the same essential oils that we feed our birds at Hoover's Hatchery.  NatureServe is the preferred feed brand of Hoover's Hatchery and we encourage carrying on the tradition of feeding your flock at home with essential oils found in NatureServe feed to help keep your birds healthy.
Previous to 2021, NatureServe offered only poultry feeds for chicks and chickens.  Starting this Spring 2021, look for NatureServe's expanded product flock offerings at retail stores:
NatureServe Chick Starter/Grower
NatureServe Layer Pellets
NatureServe Duck Starter/Grower (new)
NatureServe Duck Pellets (new)
NatureServe Turkey/Gamebird Starter (new)
NatureServe Turkey/Gamebird Pellets (new)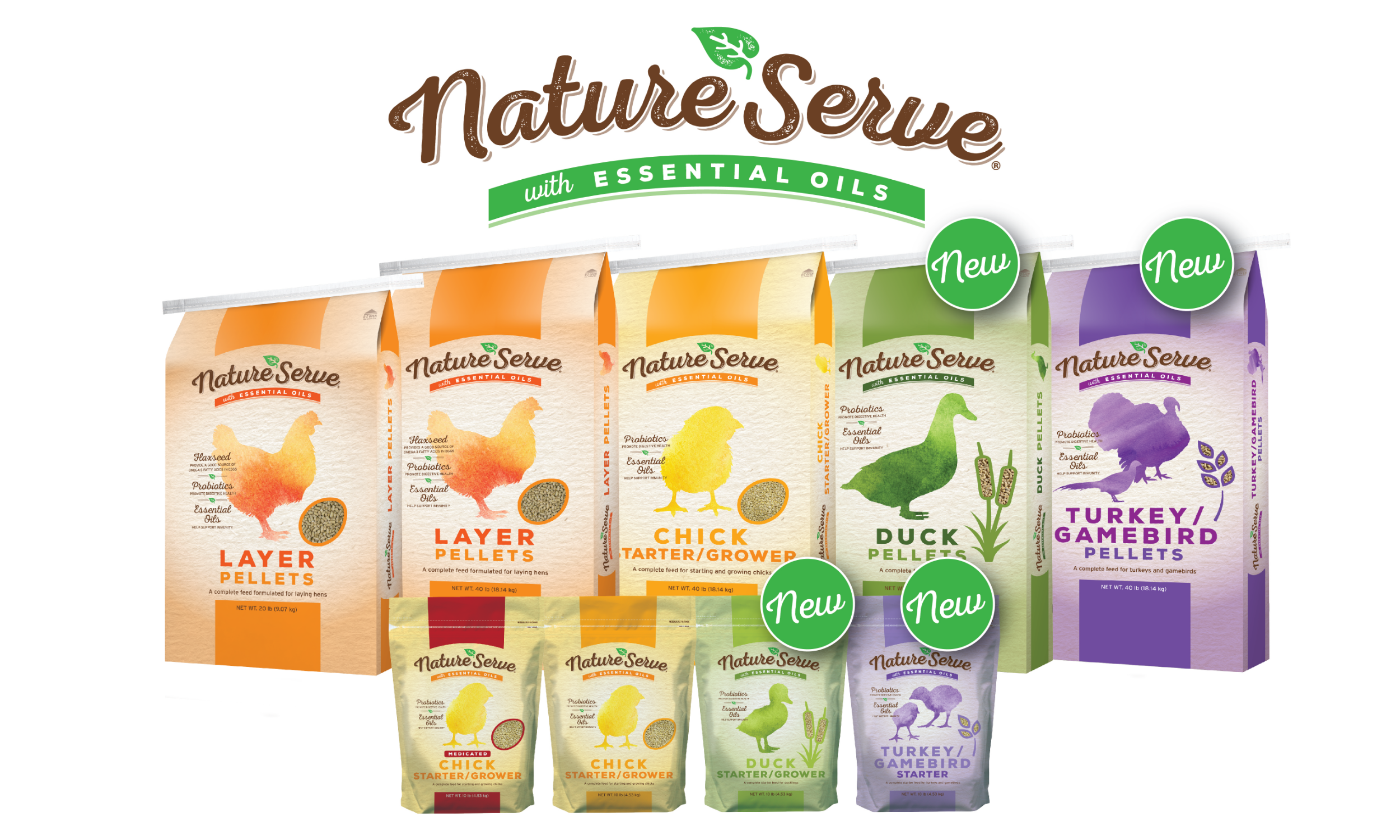 There are more benefits to NatureServe feeds than just essential oils because these feeds contain probiotics to promote digestive health as well as prebiotics too.  Additionally, the ingredients of calcium, vitamins, enzymes and minerals are included in all NatureServe flock feeds to support your flock in many ways such as bone health and growth.
NatureServe is a proud partner Hoover's Hatchery, Strong Animals and Flockjourney.com.  For more information and to learn more about NatureServe feeds, connect with NatureServe online visit their Facebook page at Facebook.com/NatureServeFeeds or Web page at NatureServeFeed.com.