NatureServe® with Essential Oils, Hoover's Hatchery™'s preferred feed brand, has a new 20 lb feed bag size available.  This new 20 lb resealable bag will be a great addition to the NatureServe bag line up of essential oil flock feeds, with skus available in 10 lb and 40 lb bag sizes.
Starting the 4th week of October, the 20 lb new resealable bags will be available for consumers to purchase at retail locations.  These bags offer the enjoyable features of:
easy to use – pour the feed for your birds and easily reseal 20 lb bags with the zipper inner seal on the new bags.  Previously, the 20 lb layer pellet bags were set up as E-Z open and were not resealable.
convenient to carry – the newly added bags can be a convenient option to carry as they are 20 lbs in weight
filled with NatureServe feeds – the initial launch of the new 20 lb resealable bags will be available for: NatureServe Layer Pellets, NatureServe Chick Starter/Grower (Med), NatureServe Duck Starter/Grower and NatureServe Turkey/Gamebird Starter feeds.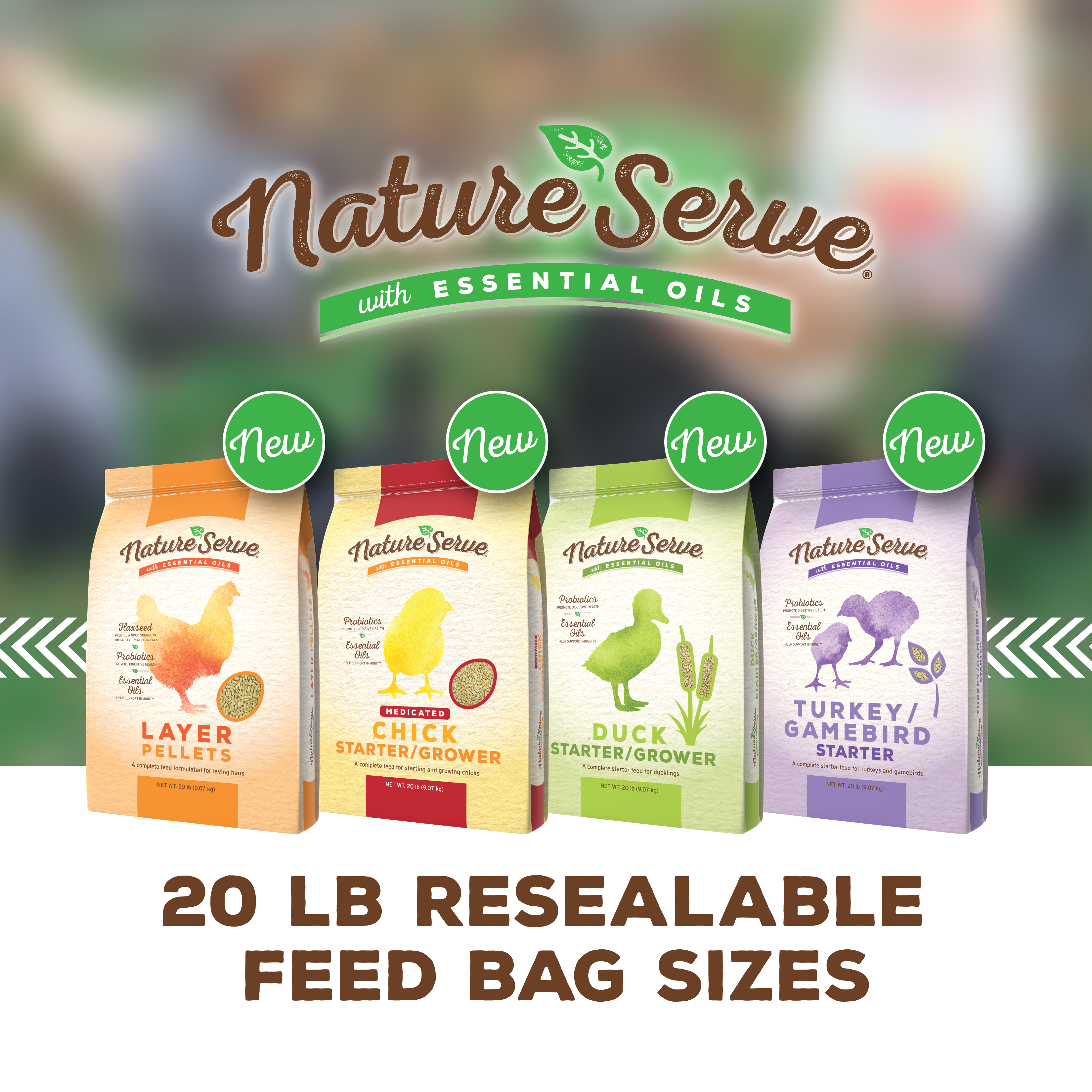 NatureServe is a proud partner of the Hoover's Hatchery, NatureServe and Strong Animals Flock Journey at www.flockjourney.com.  To learn more and find NatureServe feeds, connect with NatureServe online by visiting: Facebook.com/NatureServeFeeds or NatureServeFeed.com.