Happy December everyone! I pray your Thanksgiving was full of all the things you love! Like most people, we have a good headstart on our decorating around here. I decided to take it a step further this year and make it a little festive for our flock. I wanted to show you two different ways. The first option was done for under $10!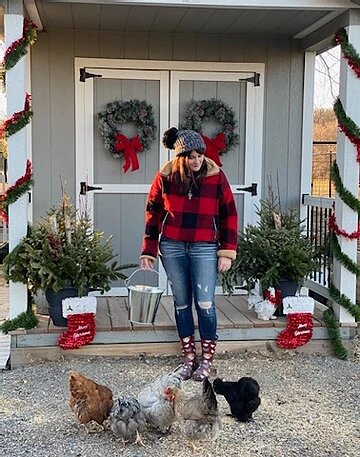 Then, I decided to up my game a little bit for some fun pictures. The girls love it! Just kidding. They could really care less! Haha! But, it sure is fun to look out our windows to the cute little coop!
To add a simple Christmas touch, I went to our local Dollar Tree and got some garland, stockings, and two simple wreaths. It was simple, easy and all done for about $7! I was perfectly fine with this set up and felt good about keeping it under budget. We don't have electricity in our coop, so I didn't add any lights. See my $7 coop below.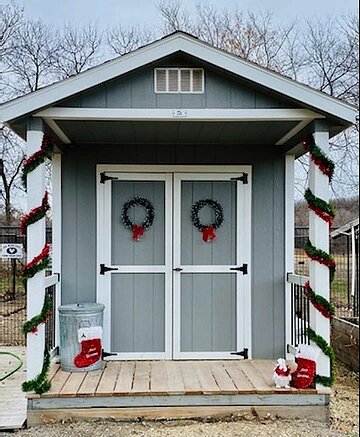 While my $7 dollar version was perfectly fine, I decided while I was out decorating outside our home, I might as well add a little more to the coop! I've always been that way. I keep adding to what might be perfectly fine. It's a flaw in me I've come to accept. My husband does too, for the most part, even though he gets roped into my grand ideas!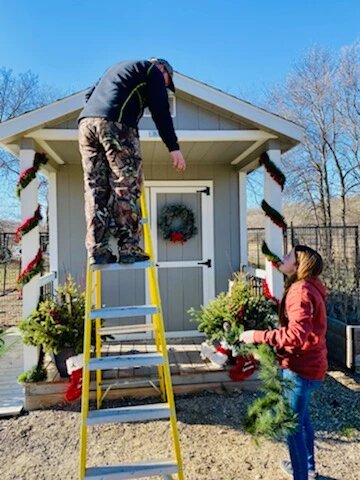 Before you think I'm a super crafty and creative person, I have to tell you that my husband purchased those big beautiful pots at our local Runnings store. They are absolutely gorgeous and I may even add some fairy lights to those. Someone could probably create them for much cheaper, but that's not really my jam. I purchased the updated wreaths for just under $20. This coop set up cost quite a bit more than my $7 set up. But, the wreaths and garland faux, I will be able to use them year after year. I kept the stockings because I thought they were cute. See my updated coop below.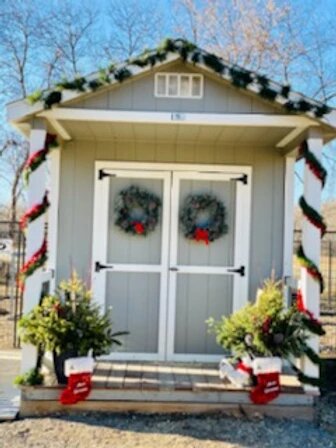 And, to make things more fun and interesting, invite your girls to help! Happy and Roxanne oversaw our work and I think they approved!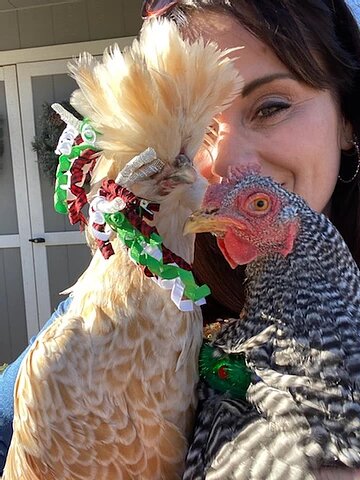 The bottom line is this, Christmas looks a little bit different for everyone. You can add little touches or go big. Either way is perfectly fine. I would, however, steer clear of things your chickens may consume that could harm them. Outside of that, decorate away! I would love to see some of your coops! Tag me on Instagram @stronganimalschickenessentials or use the hashtag #chickenessentials so I can see your Christmas coops!
Until Next Time,
–The Wing Lady