Old English Bantams originated in England and were initially raised for cockfighting, a cheap sport with mass appeal. England banned the sport in 1849. Today, people raise these birds mostly for exhibition. The upright appearance and confidence in these varieties sets this breed apart and makes it noticeable. Old English Bantams are on the smaller side, requiring little space and feed but making perfect pets and are very easily tamed.
Temperament
Weight
Eggs per Year
Egg Size
Egg Color
Cold Hardy
Heat Hardy
Extremely Active, Flighty
2-3 lbs.
100
Small
Brown
No
No
Barred Old English Bantam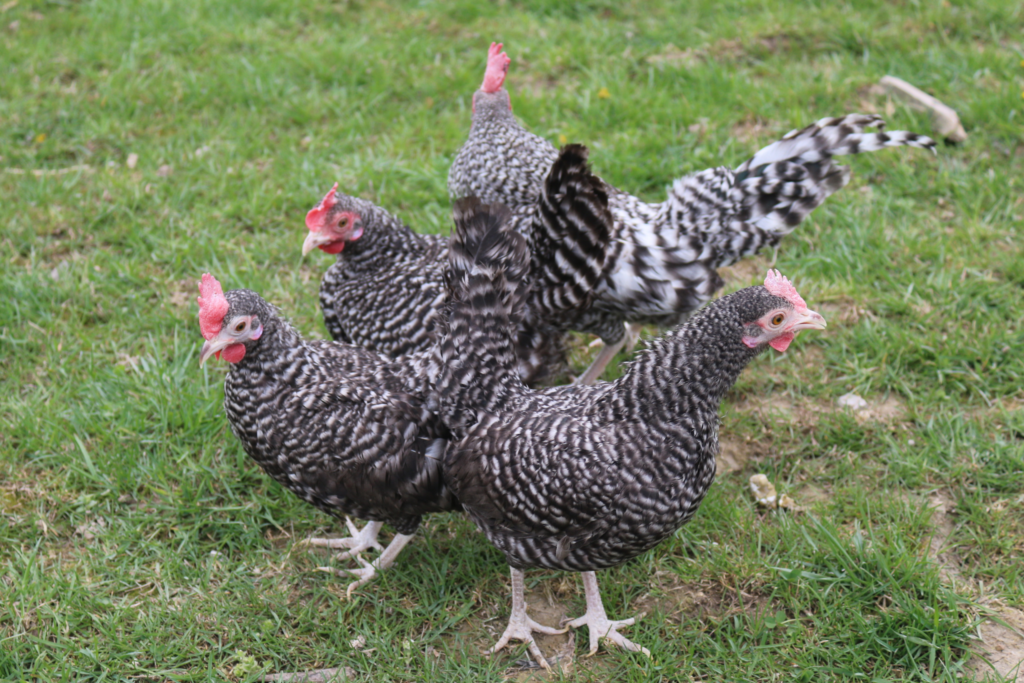 A picture-perfect miniature version of the Barred Rock, this Barred Old English Game Bantam is noted for its black and white spotted barred feathering. Barred Old English Bantams have a friendly temperament. They lay approximately 100 small brown eggs a year and weigh 2-2.5 pounds at maturity. Chicks have a black-feathered body and yellow feathers on the wingtips and the top of the head.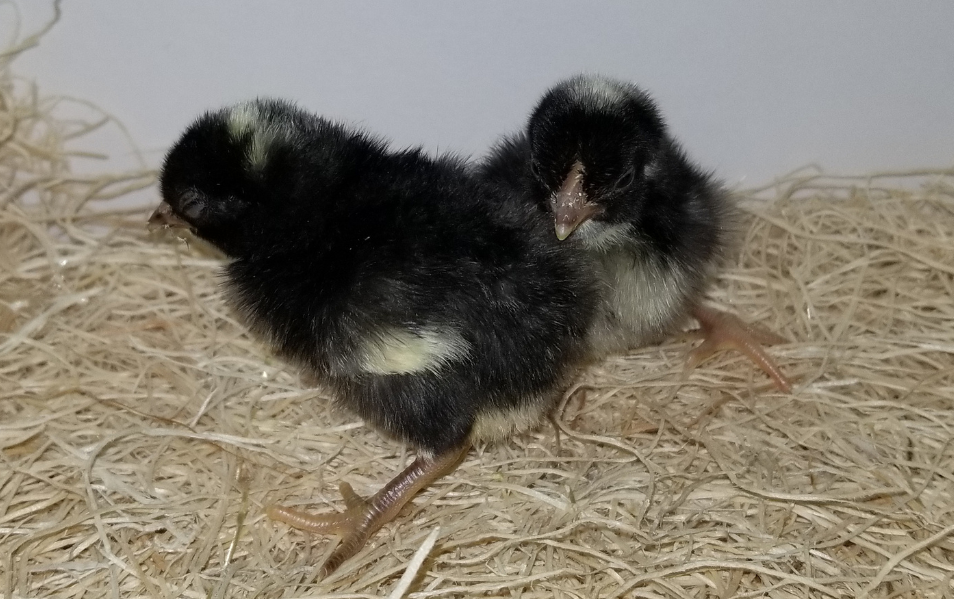 BB Red Old English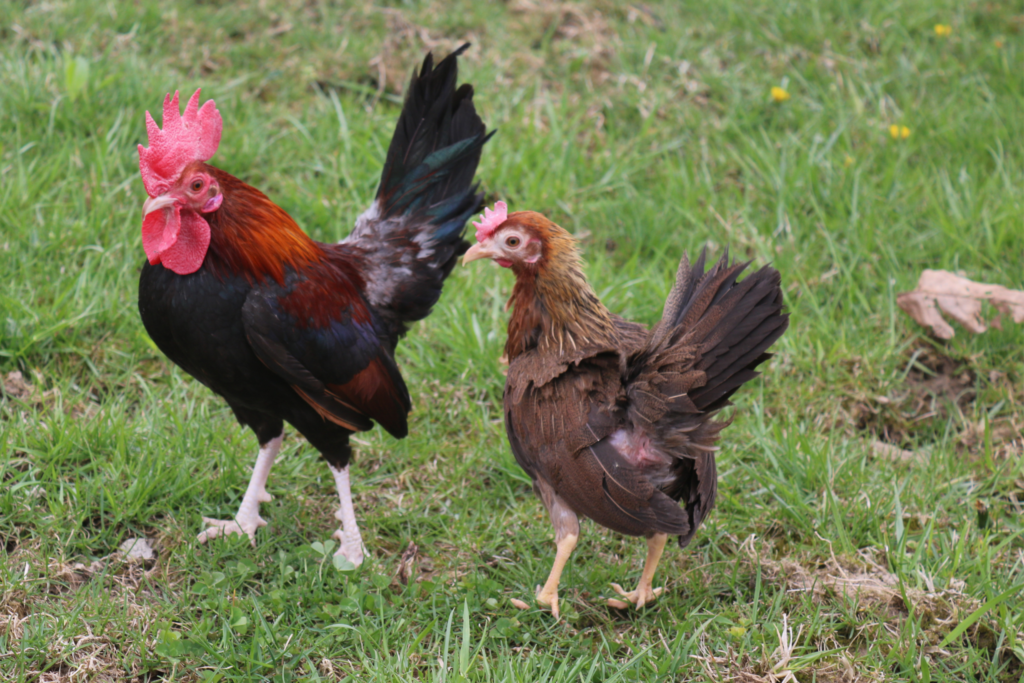 The striking colors of the males of the BB (Black Breasted) Red Old English birds, along with the alertness, upright stance, and confident personality, make them popular pets. They are entertaining with the certain "cockiness" their stance and stature portray in such a small bird. Mature birds will have golden-red heads with splashes of red and orange plumage. They lay approximately 100 small cream-colored eggs a year. At maturity, weigh between 2-2.5 pounds. BB Red Old English chicks have dark brown stripes starting at their head and going down their backs. They are tan in color with orange beaks and featherless feet.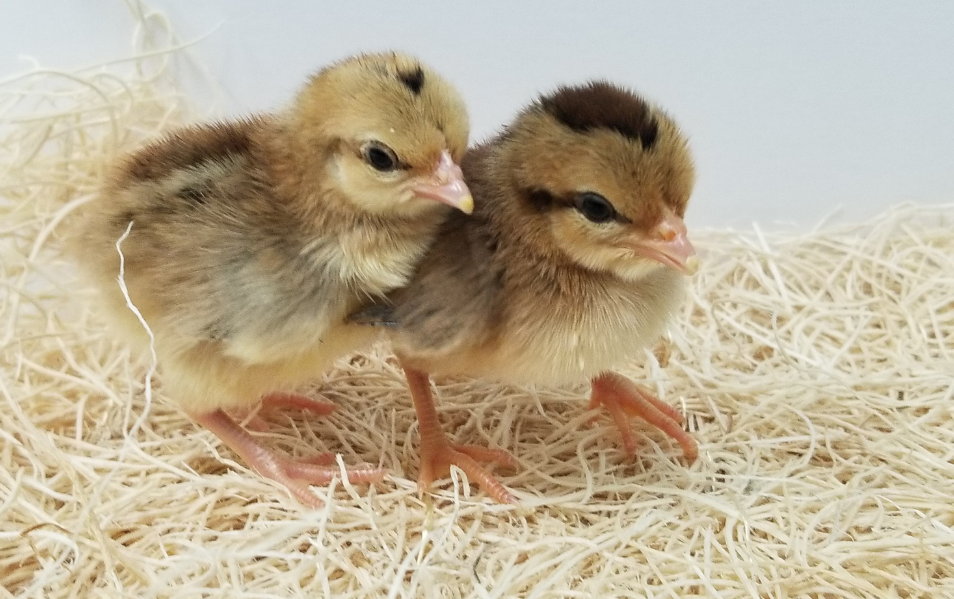 Silver Duckwing Old English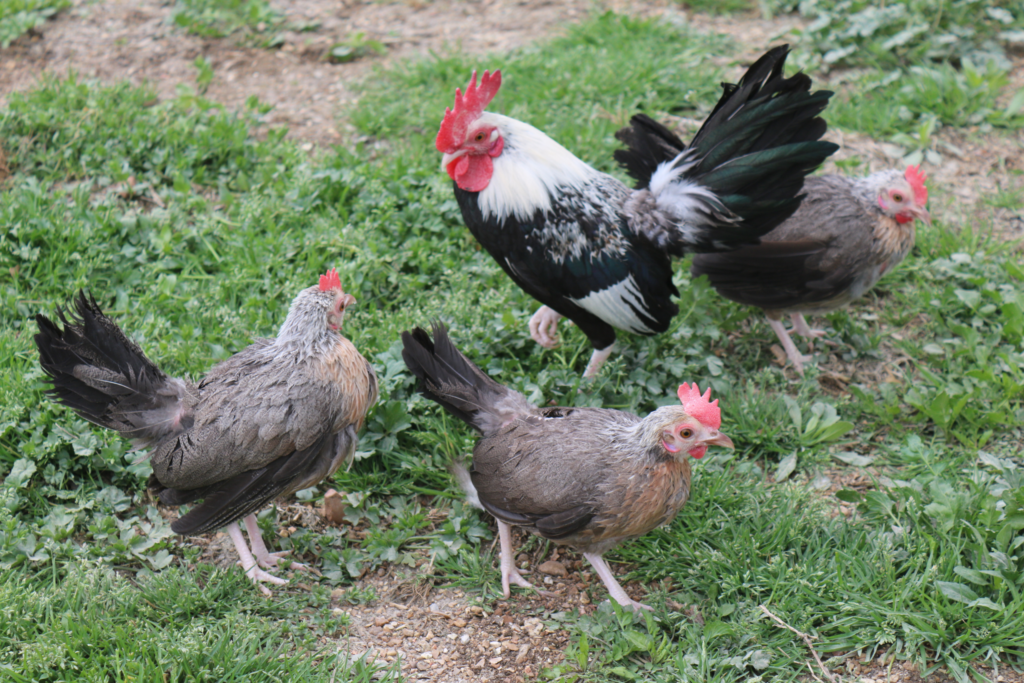 Silver Duckwing Old English Bantams feature beautiful feather pattern and is known to have a spirited personality. Even so, they are effortless to handle and are a great breed with small children. As adults, the males have dark feathering on their breast and tail with white feathering on their back. The females have light-colored heads with tan feathering on their chest and darker feathering on their back. They have featherless feet and will weigh 2-2.5 pounds, and lay about 100 small brown eggs a year. Silver Duckwing chicks have dark feathering with lighter stripes on their backs and featherless feet.